ADI Check Test
Have you recently had an unsuccessful check test or are you concerned about an impending one?

Is it a while since you last sat a check test and have forgotten what is expected from you or is it your first one and just don't know what to expect?

How much would you really like to achieve the grade you think that you deserve?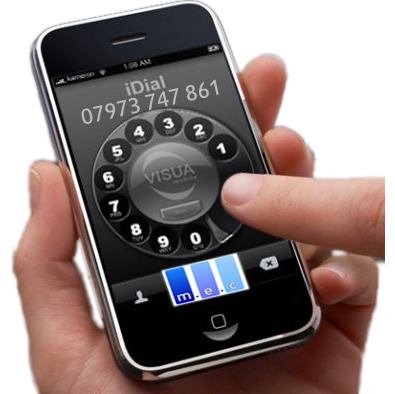 If you can answer YES to any of the above questions then it is time to give us a call at M.E.C Driving Solutions.
Our Goal is Your success! ........ Let us help you reach Your Goal.

Being a top Grade 6 ORDIT registered ADI and Fleet Trainer, I am in the great position to be able to assess your performance with our comprehensive Check Test Training Sessions, irrespective of your experience. I will look at your methods and suggest a suitable lesson plan for use on the day. It could make all the difference between a Grade 3 and a Grade 6!

Tailored ADI Check Test Training

This training can be delivered in one of two ways, or a mixture of the two.

Assessment of a real driving lesson – you in action

Role play assessment following a DSA pre-set test topic

In either case we would -

Talk about your AIMS for the session

Assess your performance

Identify your strengths and weaknesses, especially areas requiring improvement

Discuss the Check Test and the areas that people usually falter on

Have a short driver coaching session to assist with your development

Give you a written report detailing what you need to do to continue to improve further

Give a Certificate of completion of training for CPD purposes

Fleet Check Test Training

With more and more ADIs choosing to offer Fleet Driver training and therefore having to register on the Official DSA Fleet Register, it is no longer an option to take a regular ADI Check Test with a learner driver.

The requirement is to take a Fleet Check Test, either with a real company vehicle driver or in the form of role play.

Again, as I have just recently passed my Fleet Check Test with a Grade 6, I am in the privileged position to help you pass yours with equally good results.

On a Fleet Check Test you should -

Deliver an Occupational Road Risk presentation

Perform overall basic vehicle checks

Complete a short driver profile

Give feedback, identify and discuss key risk areas

Coach on the move, corrective means, complying with core competencies

Complete the session with a performance appraisal

I will provide guidance and assistance regarding Powerpoint presentations to use and paperwork to complete.

A good check test result can make a world of difference to not only you but to your pupils too. You will know that you are doing your job right, rather than thinking that you are! Your pupils will also benefit from your heightened skills.

If at some time in the future you decide that you wish to get involved in the delivery of National Driver Improvement Schemes [NDIS], Red Light or Speed Awareness Courses, many Fleet Driver Training companies require a minimum of Grade 5 from their trainers.

The training that you receive will ensure that you are delivering instruction at the highest possiblestandards at all times. You will receive a Certificate of completion which can be used as evidence for CPD [Continuing Professional Development] purposes.

Your next step is to give me a call to discuss your requirements and to book your assessment.


0800 567 7330 / 0191 3865276 / 07973 747861 or info@mecdrivingsolutions.net


At all times remember one thing; The Supervising Examiner is there to help and is not looking for a way to remove your name from the ADI Register.