M.E.C GUARANTEE PROMISE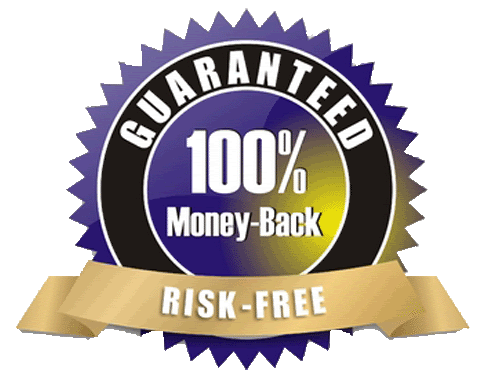 MONEY BACK GUARANTEE
I am so confident that you will enjoy and learn something in your lessons that I am offering you a Money Back Guarantee. If you feel that the lesson or my usual high standards of service were not maintained, ask for your money back, simple as that! (* see terms and conditions below)
TEST PASS GUARANTEE
I obviously want you to pass your test first time but in the unlikely event of you being unsuccessful on two occasions, I will pay for your tests until you pass with me. (* see terms and conditions below)
PRICE PROMISE GUARANTEE
Despite rising fuel and running costs, I guarantee that whatever the standard lesson price is when you begin your lessons, it will remain the same up to and including the day of your driving test. (* see terms and conditions below)
PUNCTUALITY GUARANTEE
In our busy world I recognise that your time is very important to you. This is why I guarantee to start and finish your lessons on time. If I am ever going to be more than 10 minutes late without prior warning, I will not charge you for the lesson. (* see terms and conditions below)
CALM AND PATIENT APPROACH GUARANTEED
For some people the thought of learning to drive can be a little stressful. For this reason, I guarantee that I will remain calm and patient at all times, making your learning experience enjoyable and stress free.
SAFETY GUARANTEE
I am passionate about improving road safety so I therefore guarantee to provide a safe learning environment in my fully insured, dual-controlled vehicle.
LESSON LENGTH GUARANTEED
I guarantee that you will always get the full lesson length that you have paid for.
CONFIDENTIALITY GUARANTEE
At M.E.C Driving Solutions, I recognise that your learning is personal and private to you. Therefore I guarantee that I will never discuss your progress to anyone else, nor will I share your details with any other company for business purposes without your consent.
TERMS AND CONDITIONS OF MY GUARANTEES
MONEY BACK GUARANTEE
To claim on this guarantee you must meet the following criteria. (This is so that the system does not become abused – there will always be someone who will "try it on")
· You must tell me that you feel the lesson was not worth paying for at the end of the lesson. You must also give me your reason for this decision. Once you have paid and left the car, retrospective claims will not be accepted.
· This guarantee only applies to the preceding hour. If your lesson is for longer than 1 hour then you must make your claim during the first hour to get a refund for the lesson. If you've pre-paid a block of lessons, the guarantee only applies to the preceding hour, not for the entire block of lessons.
· Lessons on the day of your driving test are not covered by this guarantee. If you are still learning at this point then we have a problem!
· Assessment lessons are also not covered by this guarantee as you will merely be being assessed.
· I reserve the right to discontinue your lessons and advise you to find another driving instructor if I feel that your complaint is unjustified.
· My maximum liability under any or all of these guarantees is the price you pay for a 1 hour lesson.
TEST PASS GUARANTEE
· This guarantee is applicable only if you continue to take lessons with me.
· My professional opinion regarding test readiness must be adhered to. If in the event of a dispute, your test readiness will be gauged by another independent high grade instructor.
· This guarantee is not available to people who already have a test booking in place when lessons are commenced.
PUNCTUALITY GUARANTEE
· A valid, working telephone number with the facility to receive voicemail must be given on your first lesson to take advantage of this guarantee.
PRICE PROMISE GUARANTEE
· To keep the guaranteed price you must continue to take regular lessons with me. If you stop lessons for a period of 2 calendar months or more and then restart them, your guaranteed price will then be any new rate in force at the time.
· This guarantee only applies to my standard hourly rate. I reserve the right to alter any discounts, offers or other prices as I see fit at any time.